ABOUT
In addition to being an award-wining audiobook narrator, Megan was most recently seen in the NY Times critically acclaimed sold-out run of Behind The Sheet by Charly Evon Simpson at Ensemble Studio Theatre, where she has been a proud member since 2011. Other favorite EST productions include Mope, 52nd to Bowery, Year of the Rooster, Carry the Zero, Airborne and Princes of Waco. Additional New York theater credits include Salty Part of the Animal (Sam French OOB Finalist), Westward Mutation (Hunter), As It is in Heaven (Cherry Lane), Wolves (59E59), Sine Wave Goodbye (Ontological-Hysterical), When Is A Clock (Blue Coyote Theater Group). Television credits include "Person of Interest", "Forever", "Blue Bloods", "Law & Order: SVU", "Law & Order: CI". The film The Beginning and the End, written and directed by Kristin Wheeler, was selected for the Short Film Corner at the Cannes International Film Festival. She holds a Bachelor of Arts in Theater from James Madison University and is a member of SAG-AFTRA and AEA.
An artist's only concern is to shoot for some kind of perfection, and on his own terms, not anyone else's.
J.D. Salinger, Franny & Zooey
on camera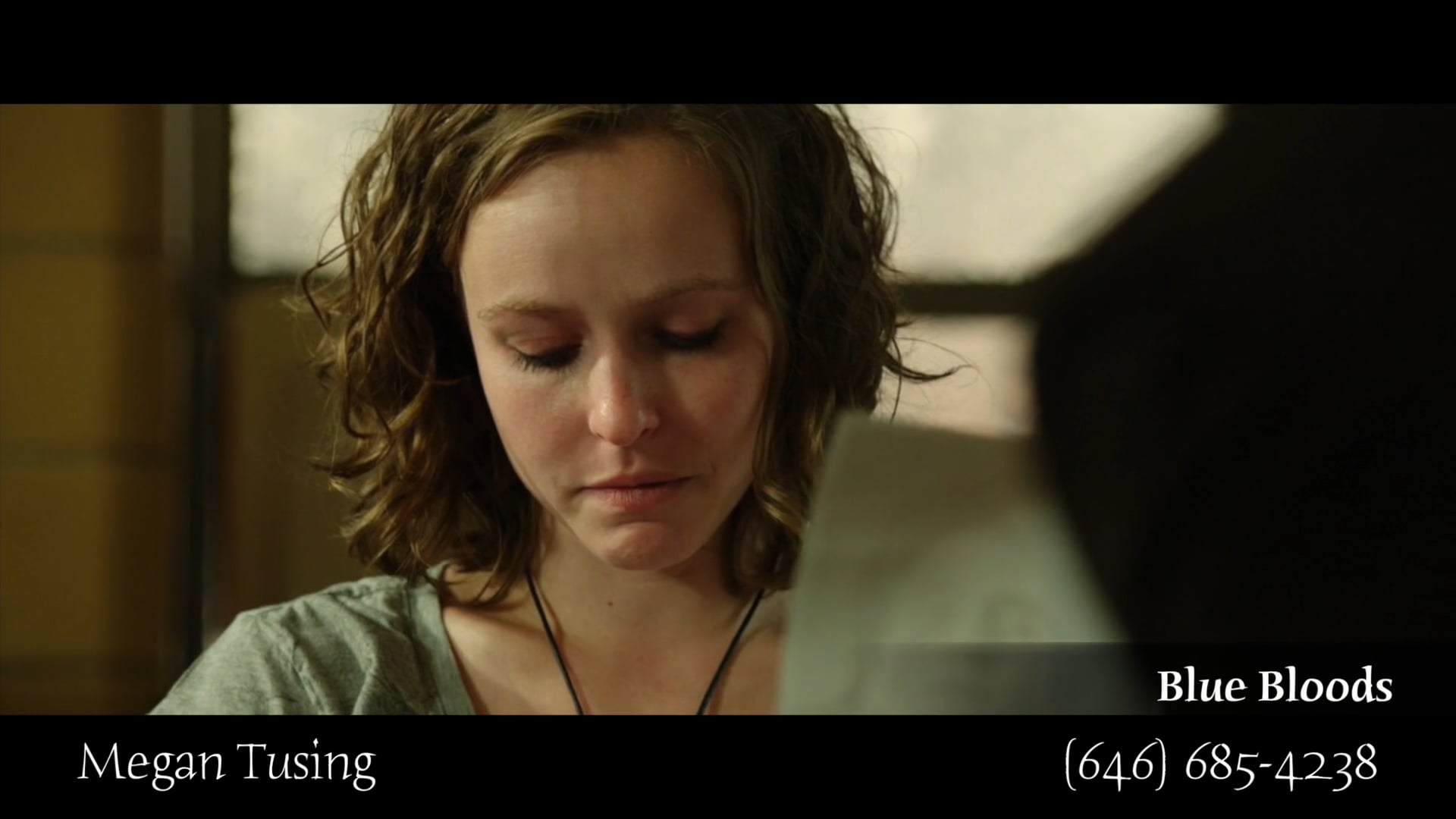 "Megan Tusing...proves that not just little parts but little plays...can provide big opportunities. Delivering a monologue as she tumbles through space, Tusing gives a fierce, heartfelt performance."
Megan Tusing as "Nina" is the jewel of the show...In an intimate and unmannered performance, Tusing's Nina is an innocent youth growing into her own skin, amidst all the wrinkles and sags of the changing world. But her story's no mere history; she is, with us, in immediate reality.
Alex Herrald and Megan Tusing are utterly convincing as the teenagers, tongue-tied and hesitant on their way home from an encounter — to call it a date would be an overstatement — that held more than either of them realized.